What is Partial Hip Replacement
Like Total hip replacement, partial hip replacement is a surgical procedure to replace the damaged hip joint. However, it only replaces half of the hip joint. It is meant for hip joints damaged due to serious fractures. Partial hip replacement involves replacing half of the hip joint.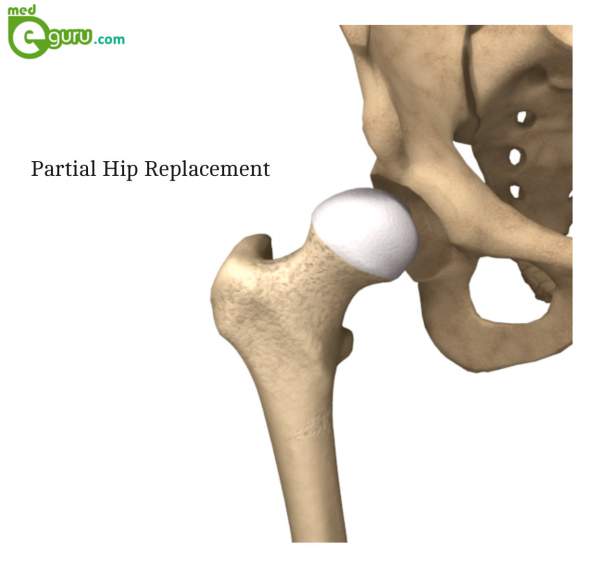 Partial hip replacement, also known as hemiarthroplasty, is a surgical treatment option for hip pain caused due to damage. Fractures  can cause damage to the femur neck. As a result, normal movements may be limited and it can also be painful. Such cases may require a partial hip replacement surgery.
Are you a candidate for Partial Hip Replacement?
If you are suffering from serious hip pain and restricted hip movements, you can be a candidate for partial hip replacement surgery. But, if it is due to any bone condition like arthritis, partial hip replacement won't help you much. Many people consider this surgery as same as total hip replacement surgery. Partial hip replacement cures fracture in the femoral neck. Whereas, total hip replacement surgery, the acetabulum is replaced.
Even when the femoral neck is affected, the socket will be strong enough. So, there is no need to replace the entire hip joint. The ball (femoral head) will be replaced using partial hip implants. A person with degenerative bone conditions may not be a candidate for this replacement.
Orthopedic Solutions from our Doctors and Hospitals

Partial Hip Replacement Doctors in DelhiPartial Hip Replacement Doctors in ChennaiPartial Hip Replacement Doctors in PunePartial Hip Replacement Doctors in MumbaiPartial Hip Replacement Doctors in BangalorePartial Hip Replacement Doctors in KolkataPartial Hip Replacement Doctors in HyderabadPartial Hip Replacement Doctors in KochiPartial Hip Replacement Doctors in AhmedabadPartial Hip Replacement Doctors in Surat