What is Knee Pain?

People of all ages complain about knee pain. Knee pain can be caused due to ruptured ligament, torn cartilage from any injury. Certain conditions like arthritis, infections and gout etc, can also cause knee pain. Self-care measures will be enough for minor knee pain cases. But, there can also be major cases which may require surgical correction.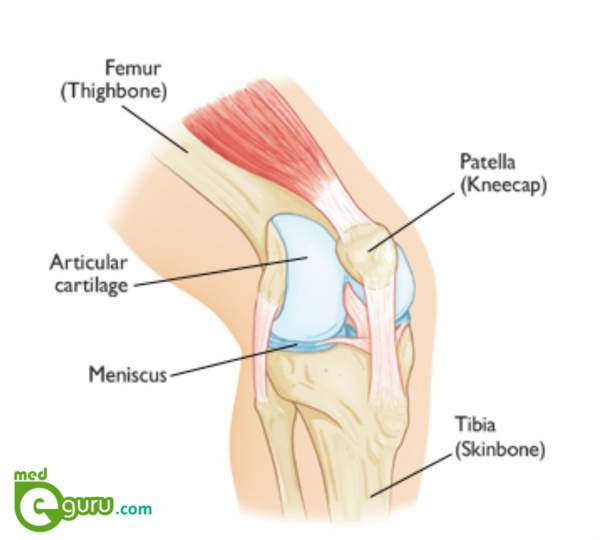 What are the symptoms of knee pain?
Based on the cause of knee pain, the location and severity of the condition may also vary. Some of the common symptoms include:
Stiffness

Swelling

Weakness or instability

Redness and warmth

Crunching or popping noises

Inability to straighten the knee fully
If there are any major swelling and pain on the knee, it should be reported to the doctor immediately.
What are the causes of knee pain?
The causes of knee pain can be classified into the following:
Injuries
Knee bursitis

ACL injury

Patellar tendinitis

Torn meniscus
Arthritis
Rheumatoid arthritis

Osteoarthritis

Pseudogout
Mechanical problems
Dislocated kneecap

Hip or foot pain

Loose body

Iliotibal band syndrome
Other problems
Chrondomalacia patella is a common problem among athletes and young adults. Those who have a slight misalignment of the kneecap may also experience this condition. The condition causes a kind of pain that arises between the femur and the patella. Older people who have arthritis of the kneecap may also develop this condition.
How is knee pain diagnosed?
First, the doctor will conduct a physical examination to check for the symptoms. After which he/she may ask a set of questions to identify when the condition started and so on. The doctor may even suggest for certain imaging tests such as:
MRI

Ultrasound

CT scan

X-ray
What are the non-surgical treatments for knee pain?
Treatment will vary according to the cause. Mild conditions can be resolved using medications. Other treatment options include:
What are the surgical treatments for knee pain?
Severe conditions will require surgeries such as:
Orthopedic Solutions from our Doctors and Hospitals

Knee Pain Doctors in DelhiKnee Pain Doctors in ChennaiKnee Pain Doctors in PuneKnee Pain Doctors in MumbaiKnee Pain Doctors in BangaloreKnee Pain Doctors in KolkataKnee Pain Doctors in HyderabadKnee Pain Doctors in AhmedabadKnee Pain Doctors in SuratKnee Pain Doctors in Kochi