What is hip pain?
Pain felt around or in the hip joint is called hip pain. It is not necessary that hip pain always affect the hip. It may even felt in other locations such as the thigh or the groin area. Hip pain is one of the very common complaints of many people. Problems within the hip joint can also hip pain. It can even caused by various other conditions and diseases. Hip pain caused due to other diseases and conditions are called referred pain.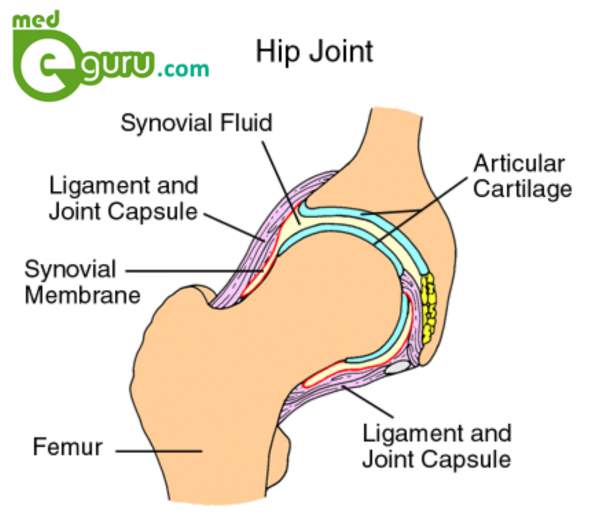 What are the symptoms/discomforts caused by hip pain?
The symptoms of hip pain cannot be the same in all. It may vary according to the cause of hip pain. In most cases, the patient may experience the following discomforts:
Pain or discomfort in the thigh
Pain in the buttocks
Pain in the groin
Pain or discomfort outside the hip joint
Pain or discomfort inside the hip joint
Certain strenuous physical activities may worsen the symptoms again.
What are the conditions that causes hip pain?
Mainly, issues such as injuries, arthritis and other problems cause hip pain in most people. Some of the common conditions that causes hip pain are the following:
Arthritis
Rheumatoid arthritis
Osteoarthritis
Psoriatic arthritis
Injuries
Hip fracture
Tendinitis
Dislocation
Inguinal hernia
Bursitis
Pinched nerves
Spinal Stenosis

Herniated disk

Sacroilitis
Sciatica
Cancer
Other conditions such as osteoporosis, osteomyelitis, synovitis, avascular necrosis etc, also causes hip pain.
How is hip pain diagnosed?
The first step for diagnosis is to crosscheck the medical history. The doctor will then go for a physical examination. Blood tests may be suggested to find out the cause of pain. X-rays and MRI are other two ways for diagnosing hip pain.
What are the non-surgical treatments for hip pain?
Most cases of hip pain can be managed with self-care and other non-surgical methods. Some of the common ways to tackle hip pain include:
Taking rest
Using ice bags for cold treatments
Pain relievers
Weight loss
Gentle exercises
Alternative therapies
Orthopedic Solutions from our Doctors and Hospitals

Hip Pain Doctors in DelhiHip Pain Doctors in ChennaiHip Pain Doctors in PuneHip Pain Doctors in MumbaiHip Pain Doctors in BangaloreHip Pain Doctors in KolkataHip Pain Doctors in HyderabadHip Pain Doctors in AhmedabadHip Pain Doctors in SuratHip Pain Doctors in Kochi